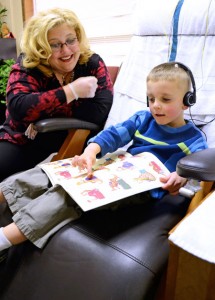 Brainwave imbalances occur in all ages and can have negative consequences for kids. Bumps on the head, falls, concussions, and even experiencing a difficult birth can result in mood disturbances, sleep disruption, and difficulty learning.
Our Brain Spa sessions are a safe, non-invasive, and non-medical way to help the brain perform at its best. Often chosen by parents as an alternative to medication, brainwave training allows your child's brain to naturally function at its healthiest and most optimal state.
Sessions are easy. Your child can read a book, draw, color, play with Play-Doh®, or even sleep during their time in the chair.
Brain Spa Sessions are long lasting
After 12- 24 sessions, the brain will retain what it has learned for optimal function (unless a new trauma occurs). While you may choose to bring your child in for occasional "tune-ups" after the initial 12-24 sessions, he or she will typically not need ongoing weekly sessions to maintain an improved experience.
Brainwave Training for Kids Can Help With:
Attention and Focus
Learning and Retaining New Information
Managing School Assignments and Homework
Athletic Performance
Sleep Difficulties
Anxiety or Worry
Mood Disturbances
Angry Outbursts
Behavioral Issues
Train Today for a Better Tomorrow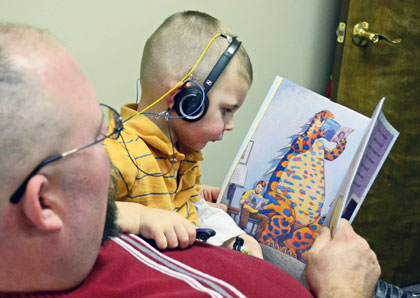 When your child's brain functions optimally, the possibilities are endless. Learning is easier, school becomes pleasant, and family time is enjoyable. As your child ages, opportunities naturally begin to unfold. Because the brain learns to perform in an enhanced fashion early on, the benefits of brainwave training have the potential to positively impact your child for the rest of his or her life!
Get Started Today!